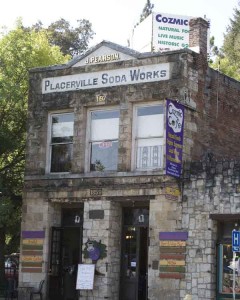 After the response from last week's blog, we decided to do some more research about ghostly sightings in Placer County.
The old Pearson's Soda Works, now known as the Cozmic Café, is one of the oldest buildings in Placerville with mine tunnels under the building that are still in use today. People who have toured the tunnels talk of feeling as if someone is breathing down their necks while whispering at the same time.
Guests visiting the café have been standing close by the dumbwaiter only to feel as if their clothes are being tugged. Apparently, after doing some research it was discovered that a child passed away after being trapped in the dumbwaiter.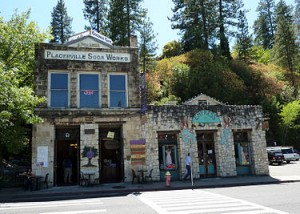 The café's current owner has also had some strange incidents occur that are enough to make the hairs stand up on the back of your neck. After closing one night, she received a call from the Cozmic Café as indicated on her caller ID. Puzzled, she went back to the café only to discover that everything was still closed up with no one in sight.
Georgetown is an incredible little place that is full of ghostly sightings, especially at the Pioneer Cemetery. Located right across the street from Vineyard House, Ghosts have been spotted waving at cars on the road. Ghost hunters claim that one spirit, known as May Schiffer, has been seen several times and appears quite sad as if she is waiting for someone who never shows up.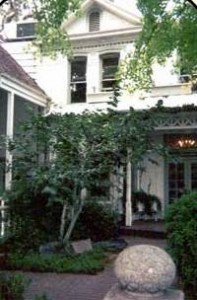 Last on our list for this week is Auburn. Placer County's seat certainly has quite a few tales to tale. The Victorian House, or the White House located across from the Courthouse was most recently the home of Latitude's restaurant. The Whites originally owned the home. Mr. White was a blacksmith by trade, and although the information is a bit sketchy still appears from time to time in the small meeting rooms, which were converted into dining areas. The downstairs bar that was added on in 1980 has plenty of activity with footsteps and whispers that some believe to be the Whites themselves.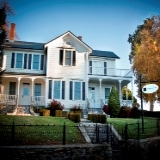 Butterworth's' was a huge old house that was built in 1884 on the top of the hill in Old Town Auburn and by all accounts was, and could still be, quite haunted. Most of the employees, myself included can remember several encounters with spirits. Clock faces would open and close at 7:30 every day with whispers and commotion being heard in the converted wine cellar in the basement. Often times while setting up for dinner, waitresses would have their skirts pulled and would often hear their names being whispered when everyone else had left for the day.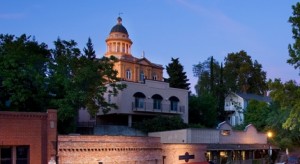 After Mr. Butterworth passed, patrons would come into the restaurant telling the hostess that they had made a reservation with an English gentleman only to be told that their name wasn't on the list. Funny, Mr. Butterworth was English.
Perhaps Butterworth's, like most of Old Town Auburn, is a portal of some sort, and Mr. Butterworth just didn't want to leave as he felt quite at home with the other spirits who most probably still continue to reside in the old mansion today.