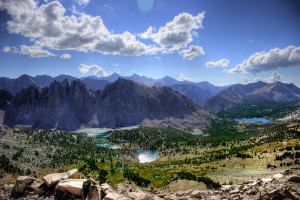 Placer County is one of the best places in the world to call home and now that the Mother Nature has decided to cooperate it's time to get out and enjoy the sunshine in one of the beautiful towns situated in and around the foothills of the Sierra Nevada Mountains.

It's going to be a great weekend with lots of events happening in Placer County like Denio's Dog Day in Roseville Saturday, that's tomorrow, the 28th of March. This 6th annual event is located at Denio's Farmers Market and Swap Meet at 1551 Vineyard Road in Roseville and is fun for the whole family. The day of dog festivities includes the Wiener Dog Races, a Corn Dog Eating Contest and a Wanna-Be-A-Wiener Dog Costume Parade. Those who are registered in the corn dog competition will be competing for $200.00 cash and the coveted corn dog trophy.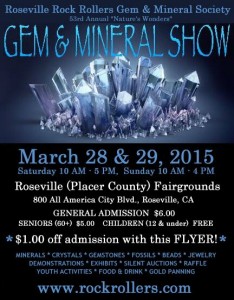 Another event in Roseville that you will not want to miss is the annual Gem and Mineral Show at the Placer County Fairgrounds tomorrow the 28th, from 10:00 am to 5:00 pm or Sunday the 29th from 10:00 am until 5:00 pm. This great event presented by the Rock Rollers will have dozens of vendors showing off their minerals, crystals, gemstones, fossils and much more. The Mother Lode Goldhounds will also be there to teach you how to pan for gold.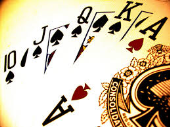 If you like Poker you will not want to miss the 2015 Texas Hold 'Em Poker Tournament presented by the Foresthill Chamber of Commerce tomorrow March 28 from 5:00 pm until 10:00 pm. You don't have to be a professional as all levels are welcome to this family fun night located at the Foresthill Memorial Hall on 24600 Foresthill Ave in Foresthill.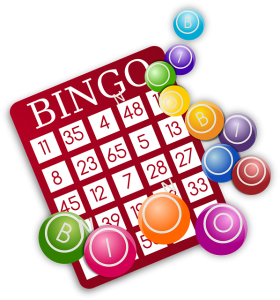 Loomis is the place to be this Saturday March 28 if you like to eat and play games. The Tostada Bingo Night, presented by the Soroptomist International of the Loomis Basin, offers two bingo sessions. Afternoon Bingo starts at 2:00 pm until 4:30 pm with Tostada Bingo beginning at 5:30 pm.
Saturday is busy in Placer County. Take your kids to the Rocklin Dog Park located at 5480 5th Street for an Easter Egg Hunt starting at 3:00 pm. Hosted by RRUFF, Rocklin Residents Unite for Fido, and the Golden Retriever MeetUp group from Sacramento this fun event features an Easter Egg Hunt with games, prizes and much more. Bring your Easter Basket and begin your search for the, "Golden Egg," at Johnson-Springview Park in Rocklin.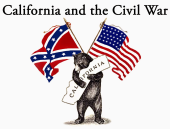 Give your kids and yourself a glimpse into the past with part two of California and the Civil War at the Placer County Courthouse Museum on 101 Maple Street in Auburn. This free event opens its doors on April 1 and features illustrated panels by guest curators Richard Hurley and TJ Meekins. Not only will you hear about General Albert Sidney Johnston, but you will also get a glimpse of Civil War fashion by couturier and historian Elizabeth Lowrie. Open every day except holidays this exhibit will close on June 1st.
The weather is supposed to be beautiful this weekend so get out and enjoy it with the rest of the team from Placer Living!!