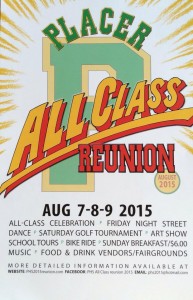 Because it's the last month of summer, Placer Living is going to share some of the Placer County Events that are happening this weekend.
If you hadn't heard and graduated from Placer High School in Auburn, it isn't too late to get a wristband for the three day PHS All Class Reunion and one of the best Placer County Events happening all year.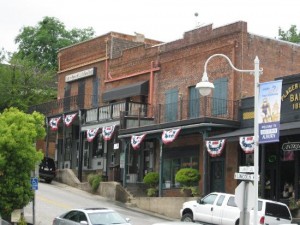 A great event, that has been planned for the last two years and starts Friday evening, that's tonight, in Old Town Auburn promises to be unforgettable. Bring your dancing shoes and get there early, as the entire place will be closed for reunion participants only. Other activities for the three-day event include Meet and Greets on Saturday at the Placer County Fairgrounds where you will hear live music and curb those hunger pangs from one of several food trucks that will be on hand. On Sunday, there will be a pancake breakfast and more fun in the sun at the fairgrounds as well.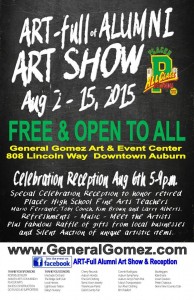 If you like art, you will not want to miss the ART-ful Alumni Show. Just another example of great Placer County Events happening this weekend. The show opened on August 2nd, and is continuing until August 16th. The ART-ful Alumni Show is free to the public and will feature a wide range of 2-D and 3-D media that will be on display daily at the General Gomez Art & Event Center in Downtown Auburn CA. The show will be open Monday through Thursday from 10:00 am to 5:00 pm, Friday and Saturday from 10:00 am until 8:00 pm and Sunday from Noon until 6:00 pm.

It's not just the reunion that will be taking center stage when it comes to Placer County Events this weekend. Head up to the Olympic Valley at Squaw Valley on Saturday the 8th and Sunday the 9th for the annual Brews, Jazz and Funk Fest. Sample brews from 40 different breweries while enjoying music and delicious food. This great event starts at 2:00 pm on Saturday and ends on Sunday at 8:00 pm. The Brews, Jazz and Funk Fest is for a good cause as all proceeds go to the Humane Society of Tahoe-Truckee.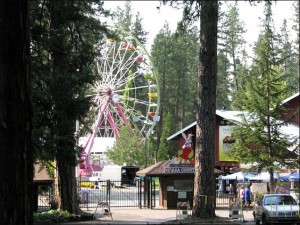 Get ready for the Nevada County Fair taking place August 12th to the 16th. This annual event is five days of fun and excitement and one of the best Placer County Events you will ever attend. This year there will be lots going on with Tuff Trucks and Monster Trucks, the De Jazz Vu Big Band, the Rotary Destruction Derby and much more.
Spend the end of summer locally and attend the best Placer County Events in the foothills of the Sierra Nevada's, and don't forget to schedule an appointment with Placer Living if you are buying or selling a property.