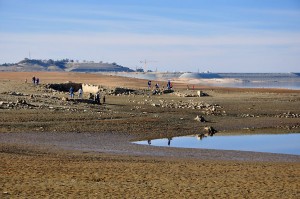 My life in Placer County is full of memories. I used to love spending time at the American River, skiing on Lake Clementine and heading to Folsom with the rest of the crowd. Even if you don't live in Placer County, you are probably aware of the drought that is affecting the entire state, Folsom especially. This week I'd like to share the history of Folsom, which most of you probably do not know. Personally, I find it fascinating!
Underneath Folsom Lake is a town called Mormon Island. This town was situated where the South and the North Forks of the American river join. This was the route that was used to get from Sutter's sawmill in Coloma to his Fort in Sacramento.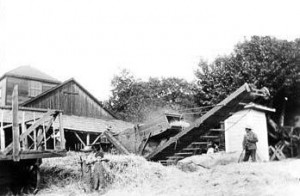 Mormon Island was one of the first mining camps that was set up after gold was discovered at Sutter's Mill. It was just six weeks after the discovery that a group of Mormons who were originally workers at Sutter's Mill, began mining gold at Mormon Island.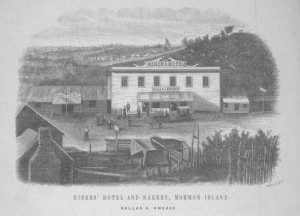 By the end of summer in 1848, more than 100 men populated Mormon Island. The mining camp was called Mormon Island because a channel was cut across one edge of the gravel bar by the early miners, thus forming a small island.
Two stagecoach lines operated at Mormon Island by the year 1850. One ran from Sacramento to the Island and back while the other ran from Coloma to Sacramento stopping midway at Mormon Island. During this time, Mormon Island became a main community in the Mother Lode with a post office being built in 1851. By 1853, Mormon Island had a population of 2,500 with seven saloons, four hotels and various other businesses calling Mormon Island home in 1855.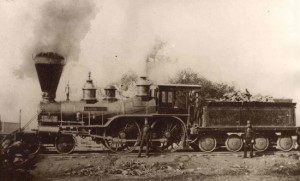 When the Sacramento Valley Railroad was completed in 1856, it marked the beginning of the end of Mormon Island. Although a winery was built during that time, the population was zero by the year 1880.
The final blow to the town of Mormon Island began nearly seventy years later when officials flooded the site that was to become Folsom Lake. By 1955, the town had all but vanished with only a chicken ranch marking the spot where the once thriving and popular town square had been.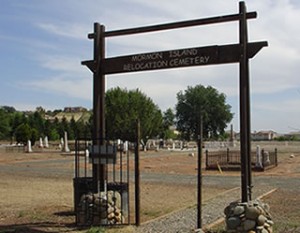 Today all that remains of Mormon Island is a solitary marker east of Folsom on Green Valley Road and the Mormon Island cemetery, which had been relocated when the town was flooded.
Next week I'll talk a bit more about Folsom, Negro Bar and Prairie City. ~Marsha~