If you ask me, there are many reasons to live in Placer County: its beauty, the people, our  proximity to the Sierra's , Sacramento, shopping and all of our outdoor activities for beginners but now,  we are ranked #2 in the County Health Rankings and Roadmaps only to come in 2nd to Marin County, which I think is awesome!
When ranking counties they measure health factors including HS graduation rates, obesity, smoking, unemployment, healthy food accessibility, air & water qualities, income and teen births in nearly every county in America.  This is just another reason to seriously consider Placer County if you're contemplating  a move.
The study was conducted by the Robert Wood Johnson Foundation and University of Wisconsin Population Health Institute.  Check out the complete Placer County results on Ranking and Roadmaps site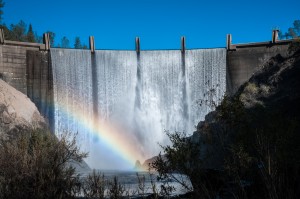 Lake Clementine Dam
To start your Placer County home search, follow this link: search all placer county>> or just give me a call.