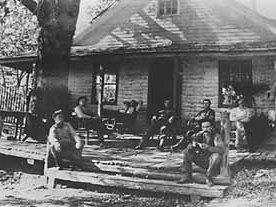 When I first started researching the old gold mining towns in Northern California, I had no idea that there were so many, especially in Placer County. Most of those towns and settlements are nothing but memories and ghost towns from the past, but thankfully, there are a few that remain.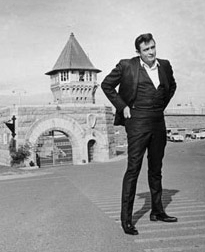 When Johnny Cash sang about a prison in Folsom, the city became famous across the United States in 1956, but the history of Folsom began over 100 years before with the Gold Rush in California and the yet to be built railroad.
When successful trader William Leidesdorff took a steamboat to Sacramento in 1847, it was his intention to visit the acreage he had recently purchased. His 35,000 acres stretched from Folsom to what is now known as Bradshaw Road. Joseph Folsom, who was a US Army Captain and his regiment, came that same year to California. After the Mexican American War, the Army Captain decided to stay in California with the intent of buying Leidesdorffs land from his heirs after he passed away in 1848.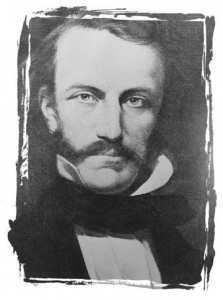 It was a tough fight, but Captain Folsom eventually obtained the land and hired Theodore Judah, another land pioneer, to help him break ground on a new site near Negro Bar.
Early blueprints included a railroad depot and several shops on Sutter Street. Captain Folsom christened the town, Granite City. The town was originally planned as a stop along the railway line even before the railroad came to California, and although Folsom passed away before his dream was realized, the first train arrived on the first railroad in the west on February 22, 1856 traveling from Folsom to Sacramento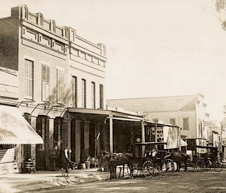 When Joseph Folsom passed at the age of 38, the townsfolk and his successors decided to rename Granite City after its founder. In January 1856, three hotels opened and every available lot was sold in the newly christened town of Folsom.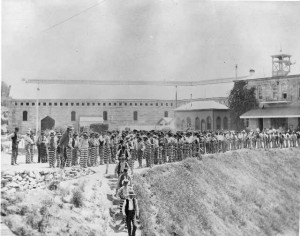 The town of Folsom grew rapidly and in 1879, construction on Folsom Prison began. The second oldest prison in California was opened in 1880 to relieve some of the overcrowding at San Quentin.
In 1895, Folsom made history thanks to the Folsom Powerhouse. Traveling from Folsom to Sacramento, the Powerhouse was the first long distance electricity transmission helping usher in the new age of electricity.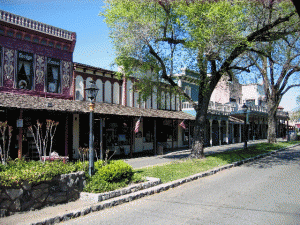 When the Truss Bridge was completed in 1893, small carts and wagons, cattle, and people were able to cross the American River. The Rainbow Bridge was completed and opened in 1917 to accommodate automobiles. Up until 1999, when the Lake Natoma Crossing was opened, the Rainbow Bridge was the only way to cross the American River.
Folsom became a city in 1946 after a final vote of 285 to 168. The first council members elected Mr. Eugene Kerr as the first mayor of Folsom.